About Our Hillsboro, OR Children's Dental Office
Welcome to The Dentists at Orenco for Kids! Hillsboro, OR residents have trusted The Dentists at Orenco Station to provide dental care that exceeds even the highest expectations for years, and now, we're happy to offer advanced and specialty pediatric care in a kid-friendly practice. We couldn't be more proud to be your child's home for everything dentistry. Contact us to find out more or schedule an appointment today.
Board-Certified Pediatric Experts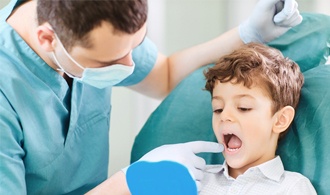 At The Dentists of Orenco for Kids, you can expect your child to receive the best care from a team of board-certified pediatric dentists. This means that Dr. Royse completed an additional two years of advanced training after their formal dental schooling that focuses specifically on children's dental care. They also needed to pass a comprehensive and stringent certification process to prove their knowledge on all topics tied to pediatric dentistry. This includes subjects like the development of the teeth and jaws, managing child behavior during visits, and pediatric dental surgery, to name a few.
Locally-Owned and Operated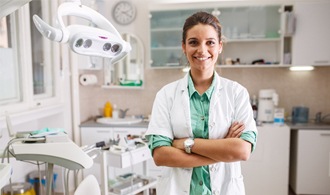 We're proud to be members of the Hillsboro community and serving our neighbors exceptional pediatric dental care is an absolute honor. As parents themselves, our dentists care deeply about creating a caring and welcoming atmosphere for every patient that visits. We are locally-owned, which means we're able to make decisions that ensure the best dental experience possible, entirely on our own terms. Our office is conveniently located in Orenco Station and easily accessible for residents of Hillsboro and other nearby communities.
Comprehensive Dental Treatments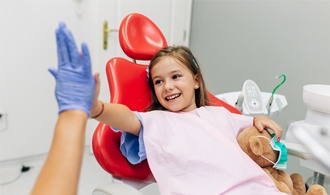 There are few things more convenient than having a dental office that provides all the services you need in one location! We offer a variety of treatments for kids from preventive dental checkups and cleanings to restorative care like fillings or pulpotomies, so you're never forced to travel all over town just to ensure your child gets the attention they both need and deserve.
Customized, Comfortable Dental Care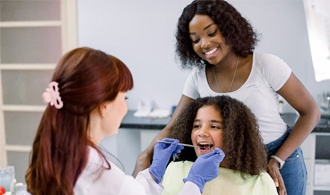 Dentistry doesn't have to be an uncomfortable experience for your child. Our patients come back to us year after year because we're dedicated to offering personalized treatment that makes patients feel comfortable and confident from start to finish. When your child realizes their care is made with their needs in mind, they'll quickly recognize they're in good hands.
Your Time is Valuable to Us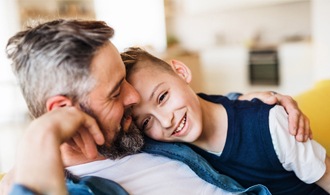 As a parent, we understand that you're already taking time out of your busy schedule to get your child's dental visits completed. With life getting busier by the day, the last thing we want to do is keep you in the waiting room. We value your time just as much as our own and work hard to keep the bulk of your child's appointment with one of our dentists. While our waiting areas are equipped to keep your child busy, their oral health is always priority #1.
Community Involvement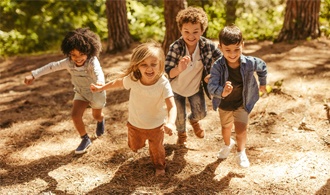 Our dedication to service doesn't end when we leave the office. We take part in a number of community events, sponsor and volunteer with charitable organizations, and we are dedicated to helping kids in our local and global communities lead happier and healthier lives. Feel free to ask us about any upcoming events we plan to host or attend and take a look at our community page for more details on how we give back. If there's an event you think we should be a part of, let us know!