Meet Dr. Michael Royse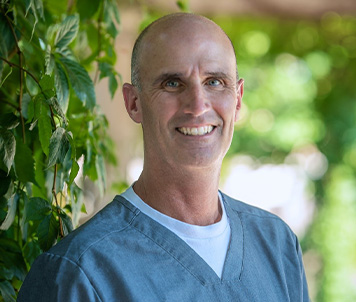 Dr. Michael Royse is a native of Beaverton, Oregon. A product of Aloha High School and the University of Oregon, he graduated with honors from The Oregon Health Sciences University School of Dentistry in 1987. After dental school, Dr. Royse served as a dental officer with the United States Navy. During his 11 years of military service, he completed a General Practice Residency at Naval Hospital, Oakland, California. Dr. Royse then completed his residency in pediatric dentistry, graduating from the Fort George G. Meade DENTAC Pediatric Dentistry Residency in 1995. He later went on to serve as the Head of Pediatric Dentistry at the United States Naval Dental Center, Naples, Italy from 1995 to 1998.
Returning home, Dr. Royse opened his private practice in downtown Portland, where he practiced for over 18 years. Looking for a change of pace, he is joining our practice where he can focus solely on providing quality, caring dentistry to the pediatric population.
Dr. Royse is a board certified Diplomate of the American Board of Pediatric Dentistry. He resides in Sherwood with his wife Wendy. They enjoy travel, hiking, fitness, gardening and cooking together. He has two grown children, whose careers as an attorney and a dentist have taken them out of the state.
Dr. Royse is a published research author and recipient of awards from the American Society of Dentistry for Children and the American Board of Pediatric Dentistry for both clinical and academic recognition. He remains active in the U.S. Navy Dental Corps as a reserve officer.