Nitrous Oxide – Hillsboro, OR
Making Your Child Feel Safe at the Dentist's Office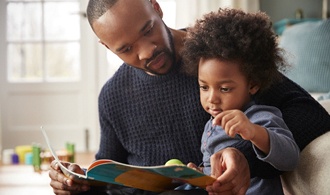 Because children don't have as much experience at the dentist's office as adults, it makes sense that they would feel a little intimidated or nervous receiving a filling or having their teeth professionally cleaned. Our team at The Dentists at Orenco for Kids strives to make every child's experience at our office as comfortable and fun as possible, which is why we offer nitrous oxide in Hillsboro. If you would like to learn how our dental professionals can help your child have a great experience in the dental chair, contact our office today!
How Does Nitrous Oxide Work?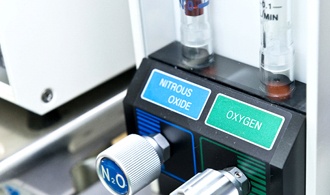 Nitrous oxide is a common form of sedation dentistry used to help soothe children's nerves and anxiety when they enter the dentist's office for treatment. It's an odorless and colorless gas that our team may refer to as "happy gas" or "laughing gas." To administer it during your little one's treatment, we'll place a small, comfortable nosepiece over their face so they can breathe it in.
From the second we place the nosepiece on them, we'll closely monitor their breathing and heart rate to make sure everything is perfectly normal. We can adjust the strength to make sure they're able to cooperate and respond to any verbal instructions we give them.
Is Nitrous Oxide Safe for Children?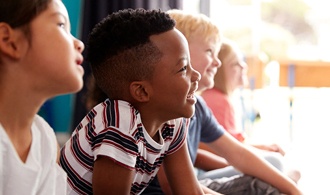 Our pediatric dentist in Hillsboro has experience and training that qualifies them to safely administer nitrous oxide to enhance your little one's experience at our office. It may also ease your mind that the American Academy of Pediatric Dentistry also recognizes nitrous oxide as safe and effective for children.
This form of sedation has also been used for several decades and has been proven to be well-tolerated by most children while showing minimal side effects. However, some children experience slight nausea during their treatment, in which case we'll remove the mask from their face. To help with this, we recommend feeding your little one a light snack about two hours before their appointment.
What are the Benefits of Using Nitrous Oxide?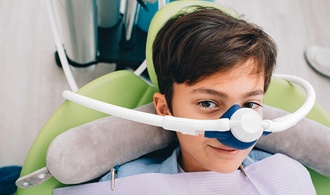 Nitrous oxide offers children a more comfortable and better experience at our office, but that isn't the only reason we offer this service. It works quickly and wears off almost immediately, allowing your child to feel alert and back to normal minutes after we remove the nosepiece. That way, they can go back to school or finish their day as they normally would. Some other benefits of nitrous oxide include:
Improves cooperation of children for a faster visit.
Makes longer treatments more tolerable.
Helpful for patients with special needs.
Reduces gagging.
Helps children avoid dental phobias as adults by creating a more positive experience.
If your child has ever struggled with anxiety, worry, or fear at the thought of visiting the dentist, schedule a consultation with one of our pediatric dentists in Hillsboro today. We'll work with you to determine whether your little one can benefit from this helpful form of sedation dentistry.