Emergency Pediatric Dentist — Hillsboro, OR
Fast Care for Hurting Smiles!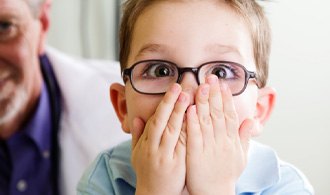 No one expects a dental emergency, but they occur more often than you may think. Especially for children! Would you know what to do if your child suddenly broke or knocked out a tooth? Or if they woke up in tears because of a searing toothache? The most important thing to do is get in touch with our team right away! Your Hillsboro emergency pediatric dentist Dr. Michael Royse offers gentle and fast care for hurting smiles when your family needs it most. We do everything we can to see patients for same-day emergency appointments, so don't hesitate to contact us right away!
Why Choose The Dentists At Orenco For Kids for Emergency Pediatric Dental Care?
#1 Same-Day Emergency Appointments Available for Prompt Care
#2 Emergency Pediatric Dentist with Decades of Experience
#3 Calming Sedation Available for Optimal Comfort
What to Do in a Dental Emergency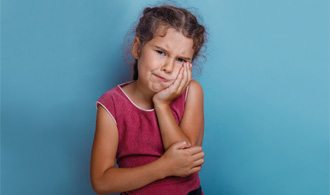 First, take a deep breath and stay calm. Your child will respond to your reaction, so it's important to do your best to keep a level head! Fortunately, with our team in your corner, all you have to do is follow these easy steps:
Step 1: Call our office. Call us right away so we can schedule you for a same-day emergency appointment and walk you through how to handle your child's dental emergency until you reach us.
Step 2: See Dr. Royse right away. Royse will evaluate your little one right away, providing any necessary pain relief as quickly as possible. Then, he'll review his findings with you, explain your treatment options, and work with you to create a plan of action that's best for your child.
Step 3: Get your child the care they need! As soon as a treatment plan has been created, our talented team will jump into action. We'll always prioritize your child's comfort and safety while we repair their teeth. Before you know it, they'll be enjoying a happy, healthy, and pain-free smile once again!
The Most Common Pediatric Dental Emergencies
Children's dental emergencies come in all shapes and sizes. Sometimes they're obvious, such as if your child is in tears with a painful, broken, or knocked-out tooth. However, sometimes you may be wondering if your child's symptoms require urgent attention, such as lingering tooth sensitivity or a chipped tooth. Regardless of the situation, we encourage you to call us so we can help you determine how soon your child needs to be seen. Below, you'll find some important information about a few of the most common children's dental emergencies we treat.
Understanding the Cost of Pediatric Dental Emergencies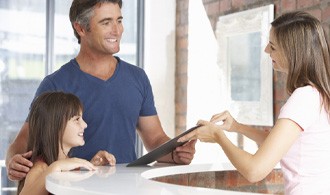 Just as no two precious smiles are exactly alike, neither are any two children's dental emergencies. As such, there isn't a set price for children's emergency dental care. Thankfully, emergency exams themselves are relatively inexpensive, and we'll always give you an estimate for any treatments we recommend to address your child's emergency. We'll also make sure your dental insurance is being maximized and help you file your insurance claims.
How to Prevent Pediatric Dental Emergencies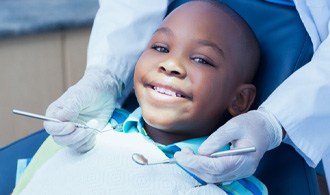 While you can always count on our team to be there for you in a dental emergency, there's no question that it's better to help your little one avoid these scary situations if possible! While your child's risk of a dental emergency can never really be eliminated entirely, a few healthy habits and simple precautions can go a tremendously long way in keeping that cute smile safe and healthy! Make sure to teach them to brush and floss regularly, and monitor their diet for certain foods that can cause emergencies. Ensure they wear a mouthguard for sports, and encourage them not to chew on hard objects.