Dentistry for Toddlers – Hillsboro, OR
Help Your Little One Smile Bright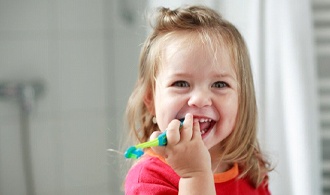 As your beautiful baby grows up into an adorable toddler, they're inevitably going to become a boundless source of energy. In addition, they'll start to learn what exactly they like and dislike, and won't be afraid to tell you as much! As a parent, you may find it difficult to keep up with this stage of rapid development. However, you shouldn't let your child's smile care fall by the wayside. Luckily, at The Dentists at Orenco for Kids, we can help you learn how to help your little one smile bright and healthy during this critical point in their life. Our team of skilled pediatric dentists excels at meeting your son's or daughter's dental needs while ensuring they remain comfortable throughout their whole appointment. To schedule an appointment with your trusted dentist for toddlers, give us a call today!
Dental Checkups and Cleanings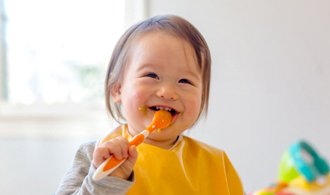 Once your toddler is old enough to sit comfortably in either the dental chair or your lap, our dentists can get a closer look at their developing smile. We thoroughly examine the teeth they have and their gum tissue to paint a clear picture of their overall oral health. Additionally, a gentle cleaning session can remove dangerous plaque from their teeth and gums to help their mouth stay infection-free as they grow. Our main goal is to prevent dental issues before they even start.
Oral Cancer Screenings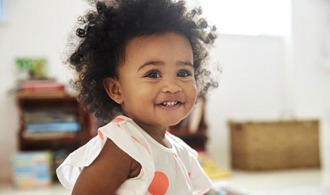 While adults are more at risk for oral cancer than kids are, we still make it a part of every checkup to examine your toddler's mouth for problem areas. The best way to avoid long-term health consequences that can arise as a result of oral cancer is to catch the disease early enough by attending regular checkups. During every appointment, we take the time to look at your toddler's mouth, throat, lips, and neck for any suspicious signs. If we detect any instances of oral cancer, we can refer you to the proper healthcare professional and develop a personalized treatment plan for your child.
Dental Sealants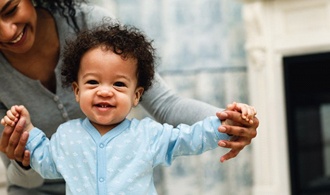 The teeth in the back of your toddler's mouth, also known as molars, contain pits and grooves in which food debris can get trapped, attracting bacteria that causes cavities. Furthermore, it can be hard for your child's little arms to reach those teeth to properly clean them. That's why, at their next checkup, we can apply a safe, plastic material called dental sealants to these teeth. It creates a protective barrier over the molars that prevents bacteria from wreaking havoc.
At-Home Oral Hygiene Products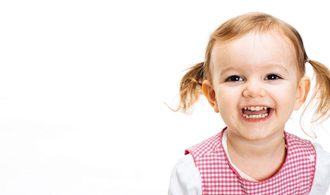 If your toddler is still getting cavities even with daily brushing and flossing, it may be time to re-examine their at-home dental care routine. We may be able to suggest certain toothpastes and mouthwashes that you can purchase from the store. Alternatively, we could even write a prescription for extra-strength oral hygiene products to really give their dental health a boost.
Fluoride Treatments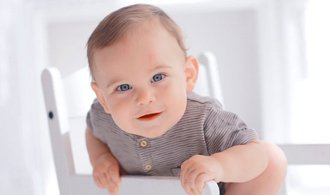 Fluoride has been proven, thorough decades of research, to strengthen tooth enamel and help fight cavities. Your toddler's teeth are exposed to this naturally occurring mineral through tap water as well as the foods they eat, but sometimes that isn't quite enough to prevent tooth decay. At the end of your child's checkup, we can apply this highly beneficial mineral to their pearly whites to make their teeth stronger and healthier.
Safe Digital X-Rays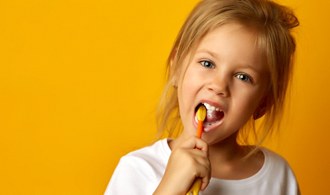 Traditional x-rays allowed your pediatric dentist to closely examine your toddler's mouth, but the image wasn't always clear. In addition, it exposed them to trace amounts of radiation. Thankfully, digital x-rays are much safer and produce a more high-definition image of your little one's oral structures. To top it all off, the pictures are immediately visible on chairside monitors, allowing you and your little one to actually see what's going on in regard to their dental health.
Special Needs Dentistry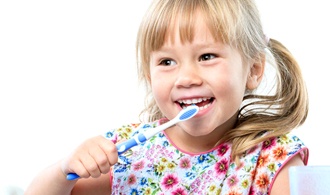 Every patient we treat is different, and they all have unique smile needs. Each treatment plan we create is customized to fit the individual requirements of your toddler's smile. If your child has special needs, be sure to let us know and we can adjust their treatment plan accordingly. Our team is specifically trained to handle the oral health of children with special needs. We'll do our utmost to ensure your little one's safety and comfort during their treatment.
Nitrous Oxide Sedation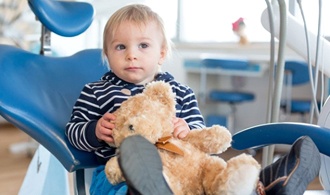 Nitrous oxide, also known as "laughing gas," is the most common method of sedation dentistry for kids and adults alike. This sedative is administered through a nasal cannula and causes a wave of relaxation to wash over your toddler, allowing them to receive the care they need without any worries. If your child begins to feel pain or fidget, we can adjust the dosage as needed. Since nitrous oxide wears off fairly quickly, your toddler should be able to resume their normal activities once they get home. If your son or daughter generally has trouble remaining calm in the dental chair, ask us about nitrous oxide sedation.
General Anesthesia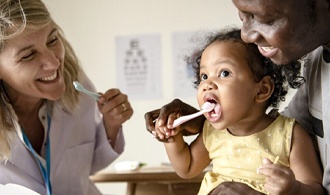 For children who have sensitive teeth, certain cognitive or behavioral impairments, or need extensive treatment done in one sitting, nitrous oxide may not be enough to adequately sedate them. General anesthesia, which is typically administered with an IV, renders your toddler fully unconscious so they can easily receive the treatment they need. If we determine that general anesthesia is necessary to safely treat your little one, we'll work with either a local hospital or our very own Dr. Brandon Kearbey to ensure your toddler's safety during their entire procedure.
Tooth-Colored Fillings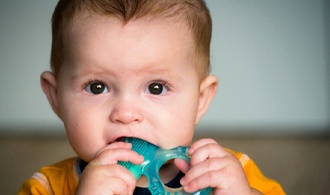 Even with all the preventive treatments we offer, sometimes your toddler can still develop cavities. In the past, dentists used metal amalgam to fill decayed teeth, but these days, we use a tooth-colored material called composite resin. These fillings blend in with your child's budding smile. They also don't expand and contract as a result of temperature changes like metal fillings do, avoiding potentially painful sensitivity. Furthermore, tooth-colored fillings bond directly to the tooth, sealing out bacteria and preventing future infection.