Meet Our Pediatric Dental Team Near Forest Grove, OR
Experts You and Your Kids Can Trust
When it comes to finding a pediatric dentist near Forest Grove, OR you and your family can trust, we understand you want only the best. You want a team of experts who put your child first and who will provide the highest level of comprehensive care that is designed to treat and maintain their smiles as they transition into each new stage of life. From infants and toddlers to children and adolescents, The Dentists at Orenco for Kids are here to meet your little's one oral healthcare needs. Dr. Royse and his team of professionals will keep your child happy, healthy, and eager to take better care of their smile. No matter how your child feels about visiting the dentist's office, we'll make sure they are safe and comfortable throughout their appointment, and we may even be able to change the way they view future dental visits!
We know you want a trusted team of experts to take care of your child's smile, which is why we invite you to learn more about us below. After spending a few minutes reading through our bios, we hope you'll consider calling our office near Forest Grove and scheduling your child's next dental appointment.
Meet Dr. Michael Royse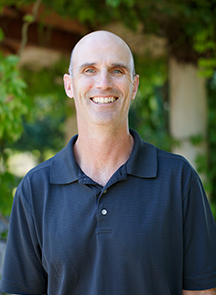 Dr. Royse is a board-certified Diplomate of the American Board of Pediatric Dentistry who earned his dental degree from The Oregon Health Sciences University School of Dentistry in 1987, graduating with honors. After serving as a dental officer in the U.S. Navy for 11 years, he went on to complete his pediatric residency and became the Head of Pediatric Dentistry at the United States Naval Dental Center in Naples, Italy for three years. Since then, he opened his private practice in downtown Portland where he practiced for more than 18 years. As a member of The Dentists at Orenco for Kids, he joined our team to provide quality care for pediatric patients.
Melissa, Pediatric Dental Assistant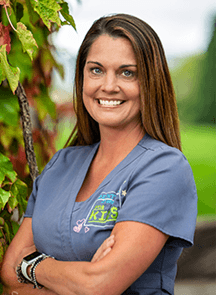 With nearly 25 years of experience in dentistry, Melissa studied at Portland Community College before receiving advanced training at the world-renowned Spears Institute. Working with children of all ages, she joined our team several years ago and continues to enjoy helping new and current patients make the best decisions about their dental health. As a mother of three, she and her husband enjoy spending time with the entire family, including their fun-loving dogs!
Chelsea, Pediatric Dental Assistant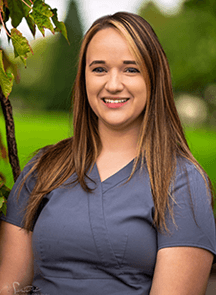 Chelsea attended Heald College, becoming certified in sealants and radiology. As a professional in the industry for more than 6 years, she is the newest member of our dental team. Chelsea's love for children is evident in her ability to help calm their fears when visiting our office. Married to her best friend, the two enjoy spending time with their favorite pups, Remi and Maggie. When she's not in the office, you may also find her crafting!
Now that you know more about us, we invite you to come by and visit our office! We'll be happy to take you on a tour of our facility and introduce you to the team members who will take care of your little one's smile. It is our goal to make you feel right at home, so feel free to call our office and schedule an appointment today!