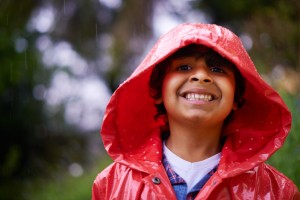 Hope you're not too attached to your child's first teeth. These so-called baby teeth are probably getting ready to fall out any day now — but when will your child lose her very first tooth? Your kids dentist in Hillsboro wants all tooth fairies to be prepared, so we've put together a Baby Teeth FAQ to help you plan for your child's tooth loss.
Q: When Will My Child's First Tooth Fall Out?
A: While it's difficult to predict exactly when that first tooth will wiggle its way out of the gum line, a peek into our wee crystal ball tells us that kids usually lose their teeth around age six or seven. Some children lose their teeth as early as four years old, though — the younger your child was when the first teeth emerged, the earlier they will be lost.
Q: Why Do the Primary Teeth Get Loose and Fall Out?
A: Most of the time, a tooth will become loose because the permanent one underneath is ready to emerge. When the tooth falls out even though another tooth isn't rearing its persistent head, your dentist may place a space holder to save a spot for the permanent tooth when it is ready to emerge.
Q: Why Is My Child Complaining of Toothache?
A: Around age six or seven, your little one may tell you the back of her mouth hurts or is sore. No need to fear, that's probably just a sign her back molars are coming in. Help relieve discomfort by giving her an over-the-counter pain medication to ease the temporary discomfort.
Q: Should We Pull Out a Loose Baby Tooth?
A: Encourage your child to gently wiggle her loose tooth and it should come out on its own. Baby teeth should not be yanked out, as this can damage the root and make it more vulnerable to infection. Patience is key with the loss of baby teeth — once the root is disintegrated, the tooth should come out on its own with just a little wiggling. It's rare that a tooth needs to be removed by a dentist.
Q: Where Did the Tooth Fairy Begin?
A: It seems the idea of the tooth fairy, or the tradition of leaving a baby tooth under the child's pillow in exchange for a small (usually monetary) gift, began in Northern Europe centuries ago. She was first seen in print in the US in 1927. Read more about the unknown history of the tooth fairy (but don't tell the kids).
While there's nothing saying you have to be tooth fairy, it's a fun tradition, isn't it? We're a proponent of anything that gets your child excited about teeth — and nothing helps more than a little monetary incentive!
Children of all ages benefit from a checkup and cleaning every six months. When was your little one's last visit to the Hillsboro children's dentist? If she hasn't had two appointments in 2016, it's time to schedule a visit.