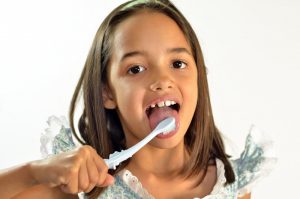 As your child gets older, they'll start to lose their baby teeth. You know this, yet you aren't sure how to prepare them for this new development. Other than teaching them about the tooth fairy, your children's dentist in Hillsboro has a few ideas.
When your child runs up to you and mentions their loose tooth, you'll be able to teach them a new lesson on oral health and hygiene. Take a moment to learn what to do after your child's first baby tooth falls out.
When Do Baby Teeth Begin To Come Loose?
According to the Mayo Clinic, the two bottom front teeth fall out first around six or seven and the second molar falls out last, around the of age 12 or 13. Keep in mind that when your child mentions a tooth is loose, it can take anywhere from a few days to even a few months before it completely falls out.
Baby teeth do not require any additional force to remove; once it is loose, they will fall out on their own to make room for their new gums and permanent teeth. However, if an accident causes a baby tooth to fall out prematurely, call your dentist as soon as possible. If their baby tooth falls out early, the permanent tooth could begin to grow before enough space is available in your child's mouth.
What to Do After Their Baby Teeth Fall Out
After your child proudly presents their first fallen baby tooth to you, head to the bathroom and have them gargle warm water. Minor bleeding is common for a tooth that just fell out, so make sure they do this before resuming any future brushing. Remind them not to brush the area to hard as this could cause unnecessary irritation.
Typically, your child's permanent tooth should erupt about six months after the primary tooth has fallen out. If this doesn't occur, contact your pediatric dentist in Hillsboro for further evaluation.
Teaching Your Child New Oral Habits
After your child has cleaned up the area and saved the tooth for the fairy, take a moment to sit down and explain what will take their baby tooth's place. Make sure to include all these points during your conversation:
Explain that eventually all their baby teeth will fall out and be replaced with permanent teeth. Emphasize that once the permanent teeth come in, they'll need to take good care of them as no more teeth will grow if they lose their permanent ones.
Discuss the oral routine they should be adopting as their baby tooth start to fall out. This includes brushing twice a day, flossing once a day, and keeping healthy dietary habits. That means no sugary snacks after brushing and no chewing inedible objects that could damage their teeth.
Inform them about certain foods to avoid if they want to keep their permanent teeth looking white, sharp, and healthy. This includes soda, candy, and other foods kids love to consume.
Teach your children oral health habits today and they'll keep them for a lifetime. Schedule a dental appointment for them to ensure their development is right on schedule!
About the Author
Dr. Michael Royse pursued his undergraduate degree from the University of Oregon followed by his dental degree from The Oregon Health Sciences University School of Dentistry in 1987. He's also a board-certified Diplomate of the American Board of Pediatric Dentistry. With 18 years of practice under his belt, Dr. Royse is highly qualified to provide effective, caring dentistry to the pediatric population. To learn more about his practice, you can contact him at (503) 640-6565 or visit his website.