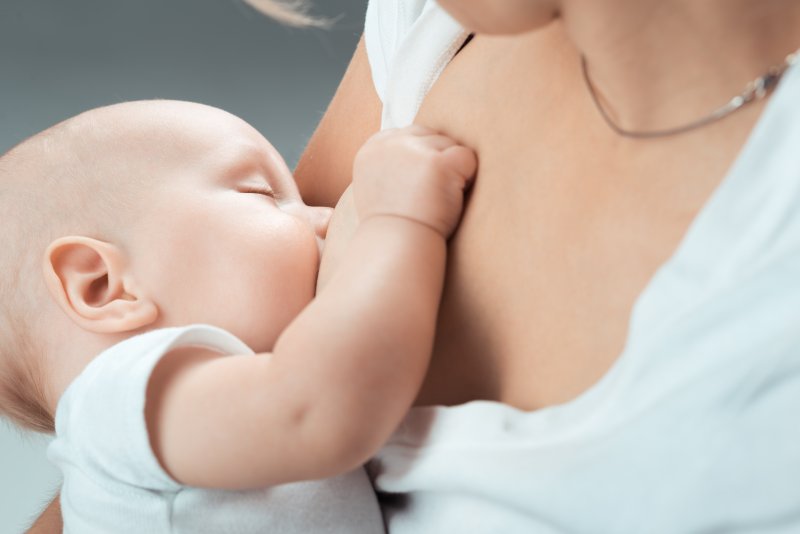 Your baby isn't even eating solid food yet, so how could there possibly be any threat of tooth decay? Everything that goes in your baby's mouth has the potential to feed the bacteria that are the precursors to decay, or early childhood caries. Read on to learn what a pediatric dentist in Hillsboro recommends parents do to keep their infant's mouth healthy and their teeth strong and cavity-free.
Tooth Decay and Nursing or Bottle Feeding
The problem goes by several names—bottle rot, nursing decay, and early childhood caries—but is always caused by bacteria build up from sugary liquids. When natural sugars in breast milk, formula or fruit juice clings to a baby's teeth, oral bacteria have a feeding ground, too. They build up and produce acids that attack the protective layer of enamel on teeth.
This can be particularly harmful when a baby falls asleep with a bottle in his or her mouth or is put to bed right after nursing without proper oral hygiene care. Therefore, parents must take preventive steps to discourage bacteria from growing in the first place. Bottle rot and nursing decay can develop into painful infections that could even damage adult teeth.
How to Avoid Nursing Decay
First, be sure to clean your baby's mouth after each feeding, whether bottle- or breast-fed. Even before that first tooth erupts, use a soft cloth dampened with warm water to gently wipe delicate gum tissue. 
Once you see a tooth, it's time to start brushing. Take a soft child-size brush and moisten with water. Brush gently around the tooth and along the gums.
When there are two teeth side by side, then it's time to start flossing. Guide floss between the teeth and move up and down and back forth, taking care not to injure a baby's tender gums.
There's no need to use fluoride toothpaste until your child is old enough to spit, which usually won't occur until they are two or three years old.
First Dentist Visit
When should your child see a children's dentist in Hillsboro for the first time? Schedule an appointmentapproximately six months after that first baby tooth appears or around your child's first birthday—whichever comes first.
At this appointment, your kid's dentist in Hillsboro will check the development of their smile and offer you more ideas on how to keep your baby's oral health in top condition.
So remember—keep your baby's teeth clean at home and call to schedule that first appointmentbefore you sing Happy Birthday for the first time!
About the Author
Dr. Malinda Kearbey is a general and pediatric dentist in Hillsboro, and also a mother of two. She and her staff understand the importance of caring for new smiles. If you'd like to know more about early childhood caries, or if you have any questions, she can be reached via her website or at (503) 640-6565.