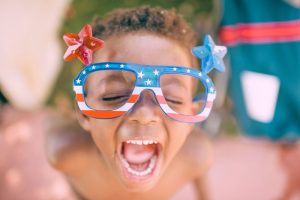 Summer is here, and that means more time to spend with your kid. No school or homework means more time for family activities like swimming, playing sports, or going on vacation. Another benefit of summer break is that your child won't have to miss school to go to their regular checkup at the dentist. Keep reading to learn why it's so important to schedule your child's dental appointments in summer, and how you can spend the extra time teaching them to take care of their smile.
How Important are Regular Checkups for Kids?
Visiting your pediatric dentist at least every six months for checkups is essential in keeping your child's mouth healthy. Your dentist can check for cavities, give your kid a professional teeth cleaning, and help them learn what they need to do to take care of their teeth in between visits.
Even if your son or daughter still has all of their baby teeth, it's still important to take care of them. More than 40 percent of children have tooth decay by the time they reach kindergarten, according to the Centers for Disease Control. Decay on baby teeth can actually cause dark spots to develop on the adult teeth growing underneath. By taking your kid in for a checkup at least every six months, these problems can be nipped in the bud before they cause more serious issues in the future.
Why Should I Schedule My Kid's Appointment Over Summer Break?
Scheduling the appointment in summer means that your child will not have to miss any school. If they go to the dentist and then return to school, they might not remember everything they learned at the appointment by the time they get home. Going in summer means they can head home and talk about what they learned with you right away.
How Can I Teach Healthy Dental Habits at Home?
Here are a few things you can do ensure your children have good oral hygiene habits:
Pick the right toothpaste. Kids have much more sensitive mouths than adults do. Minty toothpaste made for grown-ups can make a child feel like their mouth is burning. Find a toothpaste flavor that your son or daughter will enjoy. In addition, see if you can find one with their favorite cartoon character on it. This will create a positive association with brushing.
Set up a reward system. Put a sticker on a chart or calendar every day that your little one brushes and flosses. After a certain number of stickers have been reached, let them pick a fun activity that the whole family can do together, such as a board game or movie night. This can not only be fun for the whole family, but your child will have a connection between dental hygiene and having fun.
Brush and floss with your child. Your kid looks up to you and is likely to copy what you do. Take advantage of this by letting them watch as you brush and floss. Demonstrate proper technique and answer any questions they may have. By watching you, your child will come to think of dental care as something that they are supposed to do because Mommy and Daddy do it.
Summer is a great time to take your little one to their pediatric dentist. And any time is great to start teaching them how to take care of their oral health. Schedule their appointment this summer, and ask their dentist the best way to keep your kid's smile happy and healthy.
About the Author
Dr. Brandon Kearbey earned his Doctor of Dental Surgery degree from Loma Linda University in 2006. Since then he has completed training with more advanced dental techniques such as tooth extractions and cosmetic dentistry procedures. To learn more about how he and the other 4 doctors at Dentists at Orenco for Kids in Hillsboro, OR help teach your child proper oral hygiene habits, click here or call (503)-640-6565.