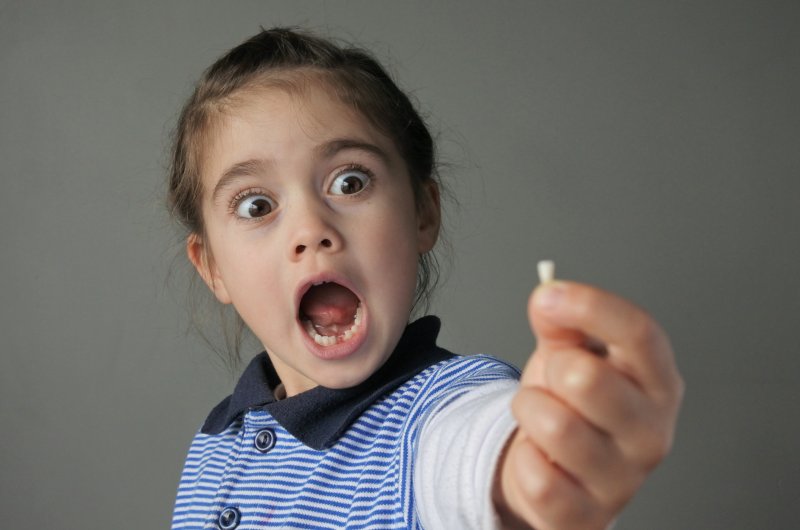 For most kids, losing their first baby tooth is an exciting experience because it means they're growing up and can expect to find some money underneath their pillow. However, for other kids, this experience can be frightening and cause anxiety. Every child is unique and handles this milestone differently. Continue reading to learn a few tips from your children's dentist about making losing baby teeth in Hillsboro a less traumatic and more fun experience.
Stay Positive
Your child may begin losing their baby teeth anywhere from the age of 4 to 7. Once they hear of other kids losing their teeth, they may ask you questions about it. Just be sure to be positive when discussing the subject. You want to avoid accidently causing your child to experience fear over the topic of losing their baby teeth.
Explain Thoroughly
Your child may here negative things from their classmates or friends about losing their teeth. For instance, they may hear that they will accidently swallow it, losing their teeth will be painful, or even that their teeth will never grow back. It is important to be thorough when explaining what happens. Let them know that losing their baby teeth is completely normal and their grown-up teeth will come in shortly. Remind them that you lost your teeth when you were a kid too, and it's all a natural part of growing up.
Celebrate Lost Teeth
If you get excited about your child losing their teeth, they are likely to follow suit. Try treating it as a milestone and even come up with a fun way to celebrate. Maybe they can get a treat at the grocery store or you can play their favorite game together. Have this be an occasion to look forward to!
Include the Tooth Fairy
The tooth fairy dates back to medieval Europe and can makes losing teeth extra exciting by adding a magical touch. If your child is afraid of losing their teeth, find a picture book at the library or watch a movie that includes the tooth fairy. Having a dollar bill left under their pillow may just be enough to make it an experience to look forward to.
This milestone in your child's life can be frightening for some, but by trying the steps listed above from your kids dentist in Hillsboro, you may be able to help them understand that losing teeth is nothing to be afraid of and an exciting part of growing up.
About the Author
Dr. Michael Royse is an experienced pediatric dentist who has been practicing for more than three decades. He is a board-certified Diplomate of the American Board of Pediatric Dentistry and a recipient of awards from the American Society of Dentistry for Children and the American Board of Pediatric Dentistry for both clinical and academic recognition. For more information or to schedule an appointment for your child at his office in Hillsboro, visit his website or call (503) 640-6565.