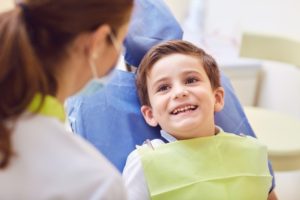 Taking your autistic child to the dentist can be traumatic for them. Not only do they have to deal with a stranger putting their hands and other instruments in their mouth, but the bright lights and strange sounds can overwhelm their senses. While dental visits will probably never be their favorite activity, there are some steps you can take to prepare your child with autism for a more positive experience. Here are some tips from an expert in special needs dentistry in Hillsboro.
Interview the Dentist
Not all dentists are comfortable with, or qualified for, treating a child on the autism spectrum. Before you schedule an appointment, take the time to call the practice and ask some questions, such as:
Do you work with kids with special needs?
How do you handle anxious children?
Are parents allowed to stay with their children?
What will you do if a child's behavior makes dental work difficult?
The ideal dentist should have experience with special needs kids, let parents stay with their children, and have specific methods of easing anxiety. Note that unless there is an emergency, strapping a child down to complete their dental work is not the right approach to soothe their nerves. It might work in the moment, but it can create fear of future visits.
Purchase (or Make Your Own) Picture Book
There are plenty of picture books available to prepare a child for their first dental appointment. If you want to make your little one even more familiar with their dentist's office, you can visit it ahead of time and take your own photos. If you bring it with you to your appointment, the dentist can use it with your child on the spot.
Buy Some Basic Dental Instruments
That way, your son or daughter can see and touch them before their appointment. They shouldn't be nearly as anxious of the dentist using them.
Plan for Sensory Problems
Many autistic kids are sensitive to bright lights and loud noises. In that case, bringing along sunglasses or earplugs can minimize the risk of sensory overload. Additionally, keep in mind which flavors your child likes and dislikes. For example, if they simply can't stand mint but love strawberry, consider bringing your own toothpaste for their cleaning.
Bring a Comfort Object
The dentist's office is an unfamiliar environment that can stress out autistic kids. Holding a comfort object from home, like their favorite stuffed animal, can help them remain calm. It may also help to bring a portable DVD player or tablet with your child's favorite video. Distracting your child from what's going on in their mouth can greatly help keep them calm.
Your child with autism may not exactly look forward to seeing their pediatric dentist in Hillsboro, but these tips can help make their appointments as smooth and painless as possible!
About the Practice
From basic preventive care to restorative treatments like fillings, The Dentists at Orenco for Kids offers friendly dental care to help put your child at ease. Their dentists focus on personalized care with an emphasis on ensuring kids remain comfortable from start to finish. Plus, they have plenty of experience treating young patients with special needs like autism, Downs syndrome, mobility issues, and more. To learn more about how they can make dental care easier for your little one, visit their website or contact them at (503) 640-4262.