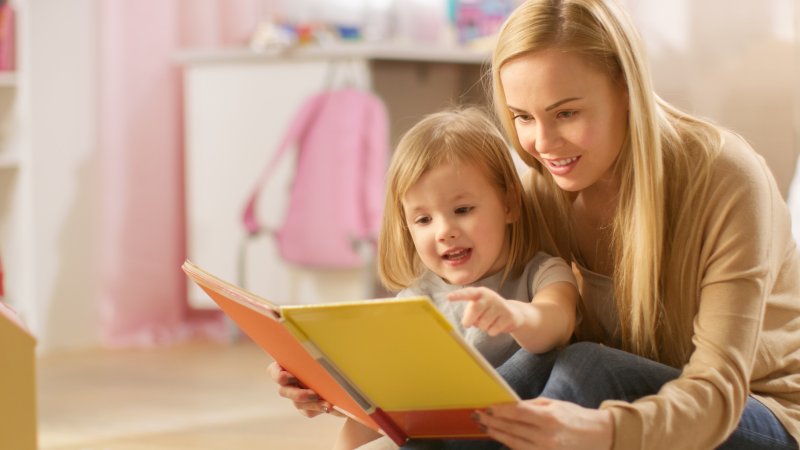 Is your child growing increasingly nervous about their first visit to the dental office? This is completely understandable. Many children and adults feel uncomfortable and anxious when it comes to trying new things, especially when they don't know exactly what to expect when they get there. Fortunately, children's authors know the struggle. A children's dentist in Hillsboro has some book suggestions that may help your little one feel less anxiety about their first dental visit.
Peppa Pig: Dentist Trip by Mark Baker and Neville Astley
In this popular story written by Mark Baker and Neville Astley, Peppa Pig helps her little brother, George, who is about to visit the dentist for the first time. George is quite nervous, but she is able to help him feel less anxious by sharing some nice words of wisdom. Those same words may help your child have peace-of-mind about their upcoming visit.
Doctor De Soto by William Steig
This story describes the tale of a brave little mouse dentist named Doctor De Soto and his animal patients. A fox shows up with a toothache, and the small dentist shows that he is a generous and loving doctor who wants to help his patients get better. This book by William Steig shows the dental office in a positive light which may be just what your child needs.
Daniel Goes to the Dentist by Alexandra Cassel Schwartz
Believe it or not, Tigers aren't completely fearless! In this children's book by Alexandra Cassel Schwartz, Daniel Tiger has a great experience at the dental office. His patient and kind dentist explains everything that goes on during his visit as it happens. This can help to take away the mysteriousness of your child's visit.
Just Going to the Dentist by Mercer Mayer
You probably remember this classic series written by Mercer Mayer. This book covers many different aspects of the dental experience that your child can expect to see. This includes teeth cleanings, routine x-rays, and even filling a cavity! If your child needs to have some decay taken care of, this is a great book to help them feel more comfortable about their upcoming treatment.
Curious George Visits the Dentist by Margret and H. A. Rey
After our favorite monkey, Curious George, discovers that one of his teeth is loose, he and the man in the yellow hat head to the dentist to get it checked out. This story by Margret and H. A. Rey covers the silly monkey's exciting (and mischievous) time during his first trip to the dentist. Spoiler alert! He discovers that there is nothing to be afraid of after all!
The Berenstain Bears Visit the Dentist by Stan Berenstain
This fun classic picture book written by Stan Berenstain covers the Berenstain family's visit to the dental office. It discusses several parts of your child's appointment, including teeth cleanings and cavity checks. Your child's favorite storybook characters need to visit the dentist sometimes too!
As scary as visiting the dentist can be, these fun picture books can help your children feel less nervous and even excited about their next appointment!
About the Author
Dr. Michael Royse is an experienced dentist who has been working in the field for more than three decades. After graduating with honors from The Oregon Health Sciences University School of Dentistry, he served as a dental officer in the United States Navy for 11 years. He is now a board-certified Diplomate of the American Board of Pediatric Dentistry. For more information about children's dentistry or to schedule an appointment at his office in Hillsboro, visit his website or call (503) 640-6565.